2020 was a year of crisis. The world faced one of the worst pandemics in more than 100 years – a devastating health and economic crisis. Millions of people have lost their lives. Hundreds of millions of people have been driven into famine. All the while, the world still struggles to come to terms with climate change and the enormous threat it poses to our planet and future.
At the same time, our workplaces are in crisis – engagement levels are at an all time low. People are not reaching their full potential at work – employee disengagement has created a vicious cycle of lost productivity, and high turnover. At a time when the world needed committed workforces, most companies have been struggling to engage their employees.
But it's usually a crisis that forces businesses and their leaders to challenge their assumptions. The pandemic has shifted businesses' views towards society, with more businesses embracing corporate social responsibility than ever before. At a time when there is so much need in the world, it's no wonder that businesses are yearning for purpose, for the chance to contribute to something bigger and help solve some of the big problems in the world. When organisations embrace purpose – when their people feel like they can contribute to something meaningful, to make a difference at work – it draws the support of their people in big ways.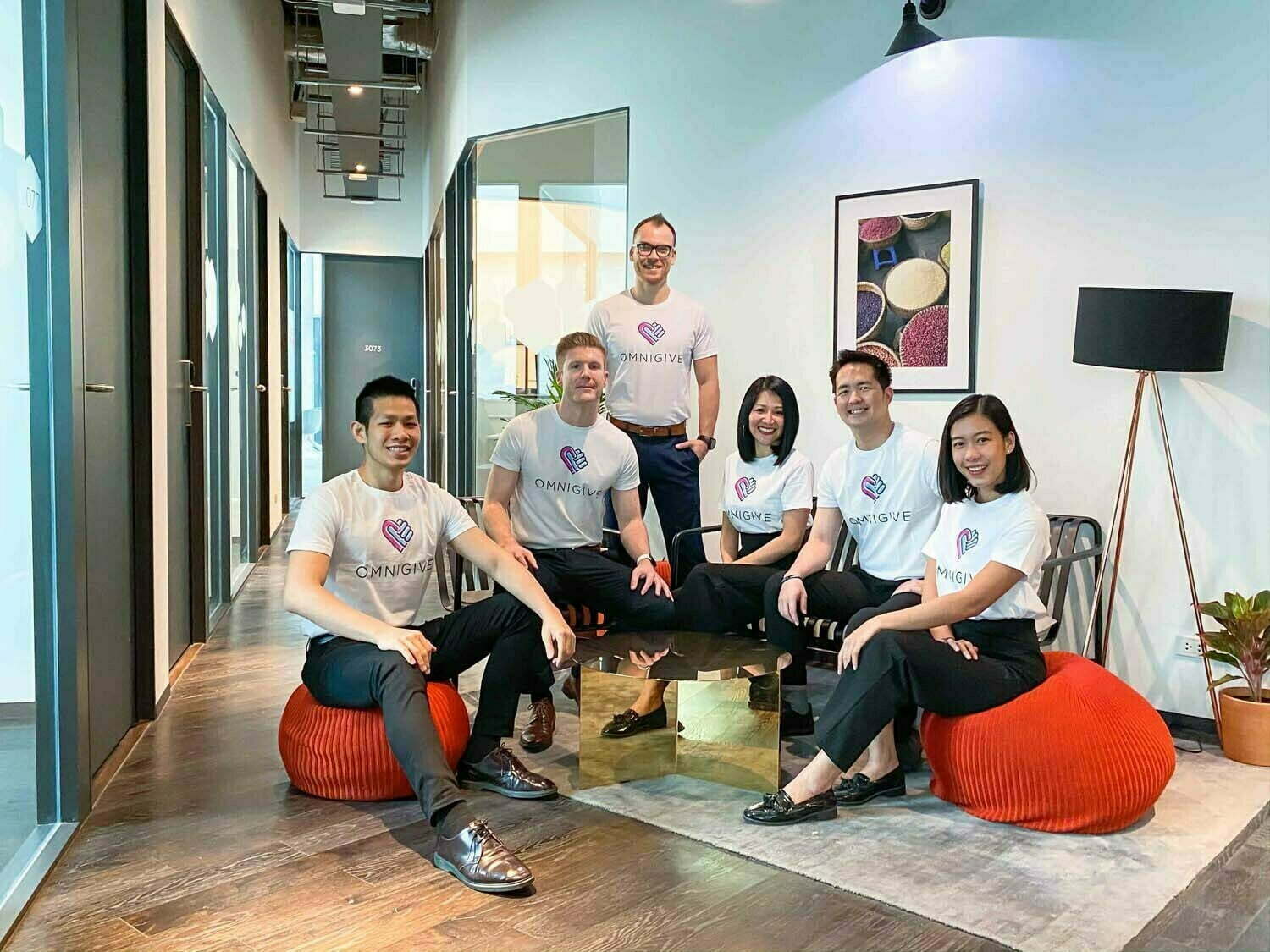 OmniGive was born from a vision to bring more purpose to our workplaces and more impact to the world. It's a turnkey workplace giving solution – a platform for employees to come together and contribute to the local and global causes that matter to them, so together we can build a better world.
We believe in the power of together. Teams create magic at work – and when it comes to giving, teams have a certain magic too. They create more impact for causes. Giving becomes an opportunity to connect with others, an opportunity to be part of something bigger. So much of 2020 was spent apart – social distance became our norm – but now more than ever we need to leverage the power of "together."
We know fostering teamwork and building a great culture in any company isn't easy. Workplace giving is proven to boost employee engagement and strengthen employee commitment with clear bottom line impact on a company's revenue and profitability. Employees in companies offering workplace giving see their companies differently: almost all agree that workplace giving improves the culture of their companies. By improving culture, companies are able to better attract, motivate and retain their people. The research clearly shows that social responsibility is a major consideration in an employees' decisions to join, stay with or leave companies, with some companies seeing up to 50% higher retention of employees involved in workplace giving.
We believe that any company – large or small – should be able to engage in a higher purpose and see the benefits to their businesses from workplace giving. Whether someone works in a business of 30 people or 3000 people, they want their business and leaders to show they care about the world. Yet often the smaller businesses lack the time and resources to create programs to engage their staff with the wider community and create purpose and meaning for their employees at work.
With OmniGive, all this changes – our platform a program is free and accessible to any business in the Asia. It's about giving your staff the opportunity to give in a way that's convenient for them, to a cause chosen by them, in a cost effective for the charities they want to support, and through a platform that can amplify their impact. While many already give outside of work to causes that matter to them, everyone wants to create the most impact to the causes that matter to them, everyone wants to be part of something bigger – and OmniGive helps connect employees, businesses and the community to create that "bigger".
We've seen the power of workplace giving programs around the world – in the US, the UK, Australia – where billions are raised for good causes every year. With the Asia-Pacific region representing around 60 percent of the global workforce, there's now huge untapped people power that can be harnessed through workplace giving across Asia.
Our workplace giving programs will help our communities and businesses thrive together. In short, we want to make our companies better places to work for their people and our communities better places to be for our most vulnerable.