Back in August 2016, when I was still Marketing and Fundraising Director for WWF Singapore, I got invited to visit WWF Malaysia. Our Singapore team had been growing quickly and their Fundraising Director at the time was really keen to partner and work out ways we could increase the impact for conversation in the region together. I was still new to Asia and excited to visit another city and meet more colleagues, so quickly took up the invitation. When I arrived in Kuala Lumpur a month later, I was immediately struck by the openness of it — after being in Singapore where everything is so tightly contained, there was so much more space. It felt more like Sydney – home – than anywhere I'd been in Asia so far. The other thing that struck me was that everyone was so nice. Genuinely helpful, warm, and honest almost to a fault! Everyone was down to earth – no ego or pretension. The only thing my Malaysian colleagues had any pride about was their food – but later at lunch (and again at dinner), I learned that pride was well-earned!
Once we arrived, the WWF Malaysia team started sharing about their challenges with their fundraising. They used to be recruiting 12,000 donors a year through their agency. That number had dropped to 10,000 the previous year and they were tracking at 8,000 in the current year. They'd tried in-house but couldn't get it to work. They had the will but the organization wasn't set up for mass recruitment – HR couldn't support them with the systems or structures they needed. They were excited to learn what we've done in Singapore but I could also sense their frustration – I could see on their faces that things would be hard to change in the Malaysian office. They were curious as to how we'd grown to 80 phone and face to face fundraisers in a year in a country 1/6 of the size of them when they were stuck at 5 in-house fundraisers after nearly 2 years. They'd tried telemarketing too but it bombed – they said the results were embarrassing and wondered if maybe telemarketing didn't work in Malaysia.
Then I got to meet their conservation people. One of their top tiger experts had never seen a tiger. I didn't need to read about the declining Malaysian tiger numbers to know things were getting urgent. I met people working on freshwater programs. I met people restoring the wild forests of Borneo and realised this was a country with so much richness and biodiversity – something truly worth saving. Months later too I got to take my team to visit Melacca and the turtle guardian program. We met the rangers who patrol the beaches all night, putting their lives at risk in the face of poachers to ensure they keep the turtles and their eggs safe. They were humble local people who believed the biodiversity and amazing species like the hawksbill turtle were worth saving. But they were also struggling for funding. I could see they needed better equipment and more staff to make this program work. Poaching is big business and you need the resources to match the poachers in a fight.
These experiences – as well as some of my other conversations across Asia – brought me back to the big problem at the heart of the NGO industry in Asia: more need than ever, but very little capacity to fundraise to address that need and achieve the change and impact we need to see in the world. Our efforts to lift up the Malaysian in-house team I'm afraid weren't enough. We certainly tried. We even sent Joel to KL for a week. The team doubled performance in the next 3 months but just couldn't grow the headcount still after he left and they had to take over recruitment again. Without the HR and broader organisational support systems in place – over which we had no control – I realised Joel, my team, and I could never have the kind of transformative impact this team needed. In the end, after a few months of thinking, I realized I'd one day I wanted to come back and really help out my old colleagues. That was really the idea, the genesis of OmniRaise.
Just over 2 years later I came back and set up Omniraise Malaysia in Jan 2019. So it's now been 2 years since we started in Malaysia – the second country for OmniRaise. OmniRaise Malaysia started with Dave in an office of 4 on his own for the first month, and I joined about a month later. Aaron stayed back to hold the fort in Thailand and I focused fully on getting Malaysia off the ground for a few months. It actually wasn't easy at the start. Our first 3 staff members- Events, HR, our F2F Team Leader, all left within a few weeks. It was a hard pill to swallow when they resigned because we'd invested so much in bringing them to Thailand first and had so much hope for the team. Our telemarketing Manager also resigned on his second day – telling me: "I'm really sorry, I think what you are doing is amazing here but I just can't get on the phone again."
I also had one of our first telemarketing clients turn around and tell me 2 weeks in that this was not what they expected. They tried to negotiate a new financial model (even after signing a contract with a different one) that would have put us out of business. I said no, and walked away – as I knew we needed the right clients as much as the right staff if we were going to be successful. I won't lie – I was worried as I had no other signed contract and already 3 staff in our office on the phone. It would have broken my heart to let them go 1 month in. But things always have a way of working themselves out: thankfully we had our second telemarketing client – WWF in fact – sign a few days after we cut ties with our first client. Things were pretty hands-on. At one stage I was doing street races with Dave on the weekend. I hired everyone myself at the start, running Group Interviews – I think people were freaked out and wondered why the CEO was running group interviews – but thankfully some still took the job. I trained everyone myself and led every induction. I still remember one girl freezing up, then breaking down – refusing to read the script in my first training session. This is going to be a rocky ride!
We had a major screw-up with our client 3 weeks in – a once-in-a-lifetime kind of screw-up made by one of our new team members. We dealt with it as openly and managed to recover things – but I did wonder on some days….. what next?! But then there were so many little steps even in that first month that gave us hope. We might have lost all our events and recruitment staff, but we had Dave. He immediately rolled up his sleeves and told me: "let me take care of recruitment and events, and you can focus then on getting out and doing what you do best in the field." On his weekends he even came down to work in the field with me. You might not all know this but actually our best-performing site and spot in 2019, The Curve was actually a site secured by Dave in his brief time as events Executive!
My first day was a struggle to get 1 signup – but thankfully the second day I got 6 on the street with Dave. Our telemarketing Manager left, but he also gave us the best parting gift – Kavitha – who I promoted to Manager from TL on her second day. While we lost 1 F2F Team Leader, Hadi stayed with us. He'd never done this before but was humble as anything, and worked alongside me with determination every day to make this work. Even as we lost a lot of our other management staff we had the core from which everything else could grow. I'd never believed 2 years later, after that rough and rocky start, that we'd have grown to where we are today. As of today more than 220 staff. Soon to be 5 F2F clients, 7 telemarketing clients, 4 digital clients and a new workplace giving platform OmniGive ready to launch by March! That we've achieved this, in spite of us operating for half our time in the midst of a once in 100-year global pandemic, is all the more incredible.
More importantly than this, what makes me proud is to see the 30+ leaders groomed in the last 2 years who will groom, no doubt, another 60—70 more in the next year. If we can achieve our big dreams this year, and grow, we'll have doubled the income raised for charities in Malaysia in just 2 short years. In the last 2 years, we've raised more than 25M RM in funds – which within 3 years should bear more than 75M for our charities when you take into account the average lifespan of a donor. In 2021 now we're poised to raise 45M, almost double what we've raised in our first two years, or 135M RM when you consider the 3-year donation to our partners. And whatever happened to my friends and colleagues at WWF Malaysia? Well, today they're down to 6,000 donors a year now from in-house and their existing agency, half of where they were 4 years ago. But this year, through telemarketing and F2F, OmniRaise should recruit more than 7,000 new donors for them, maybe even more. They won't be so reliant on one source of funds, and they'll have more funds than ever for their important work.
Backend team
The best businesses usually solve a really hard problem. And we're really helping to solve that problem now I saw many years ago. We're helping make the world a much better place, starting every time our fundraisers get the courage to wave to a donor on the street, or pick up the phone. And we couldn't do any of it either without our incredible support teams – HR, Events, Data, and IT. After all, the WWF Malaysia story shows that a good, dedicated team of fundraisers is never enough to make fundraising successful. It takes a whole village.
Leaders thats leading from the front
Thank you to everyone for your incredible efforts in our first two years. Particular thanks to our management team – Dave, Kavitha, Joel, Victor, Liz, Balkish, Aizat, Rabi, Anis, Eeda and now Gordon, Zaki, and Daniel. You've worked with only remote support now from Aaron and I in the last 11 months – but you've all flourished beyond any of our expectations. I can see every one of you treats OmniRaise as your own – and I hope this filters down through the veins of OmniRaise. We hope that sense of ownership, of mission, of service to the charities we represent continues for many years to come, and that everyone continues to work with urgency, integrity and humility every day. Let's treat every day like day 1.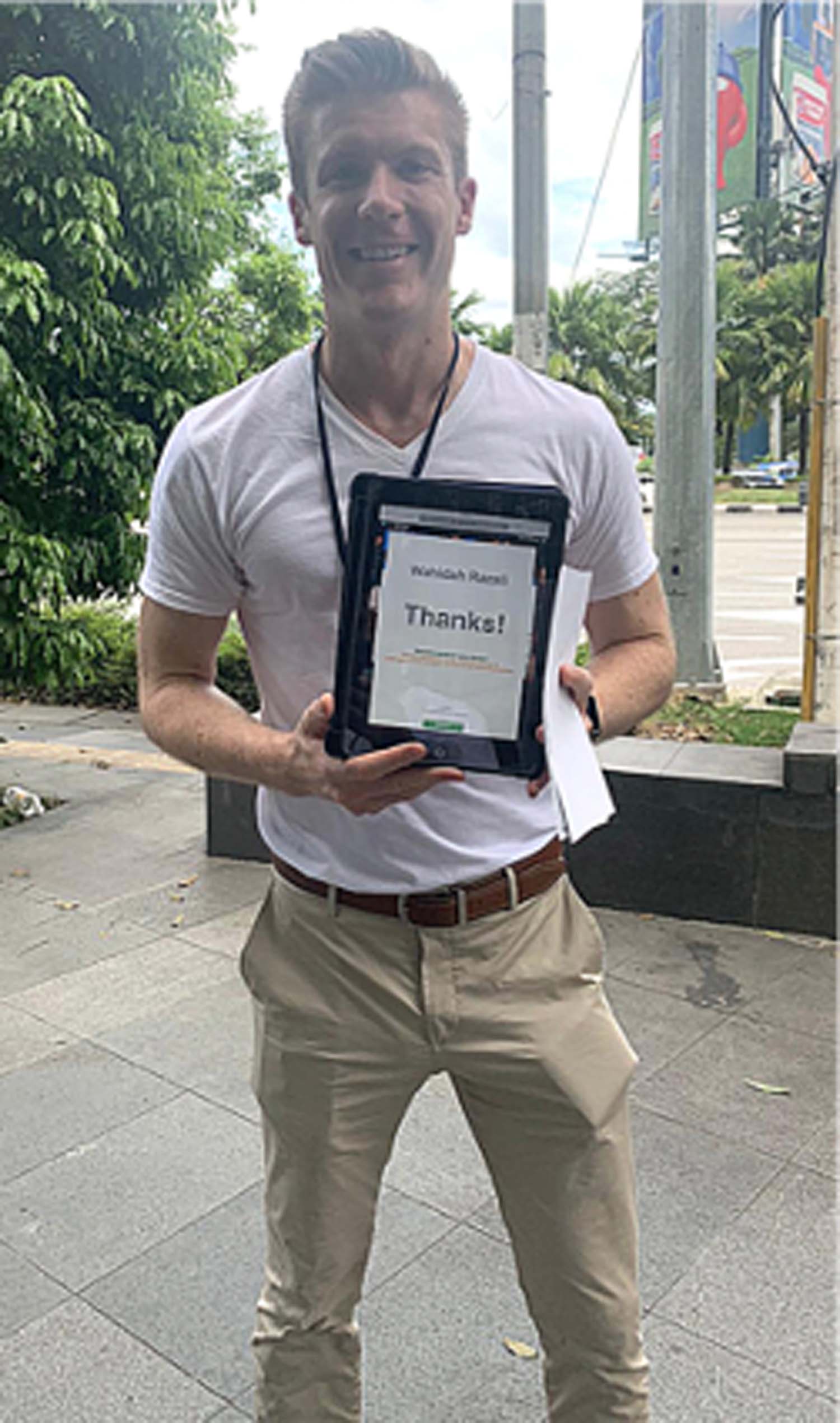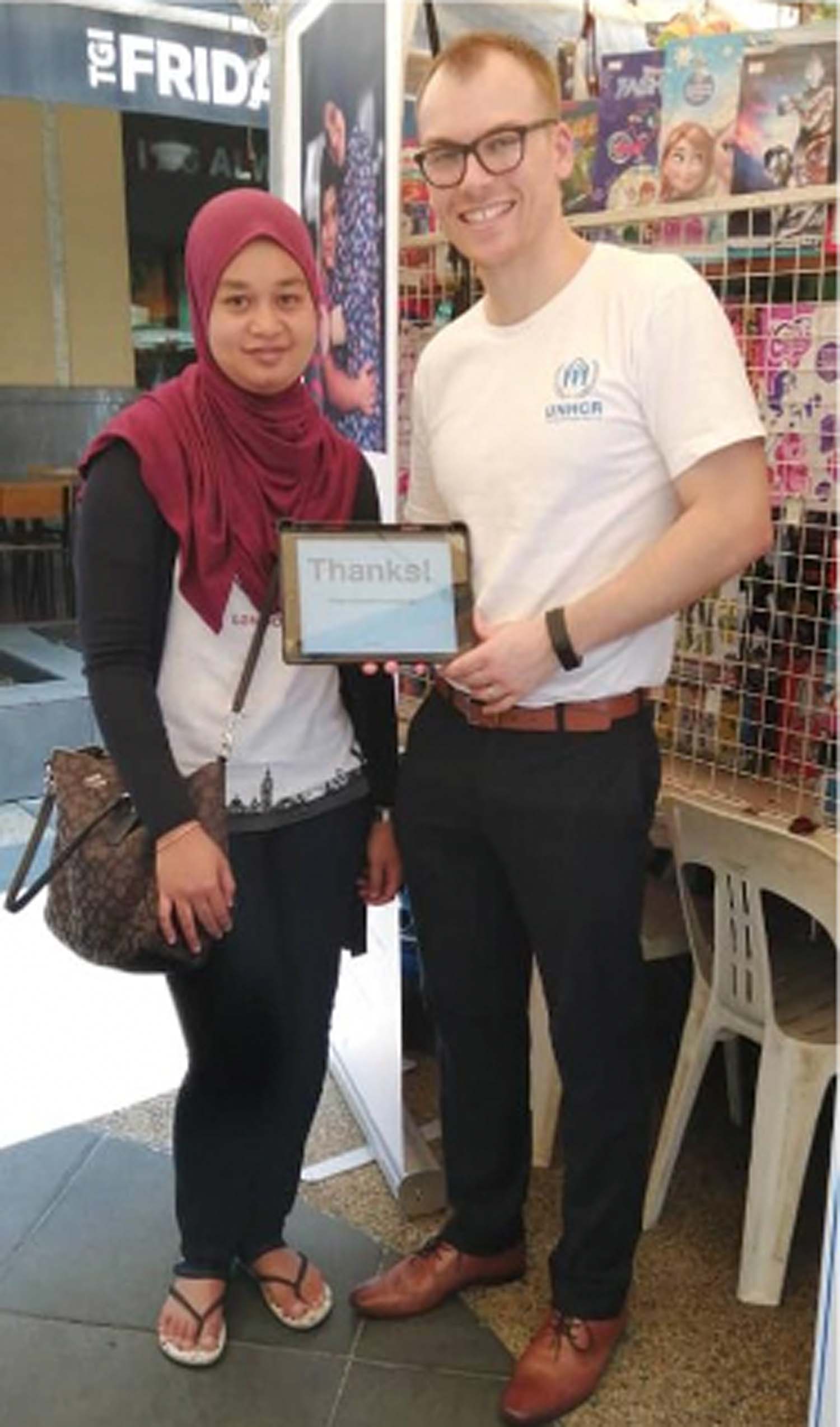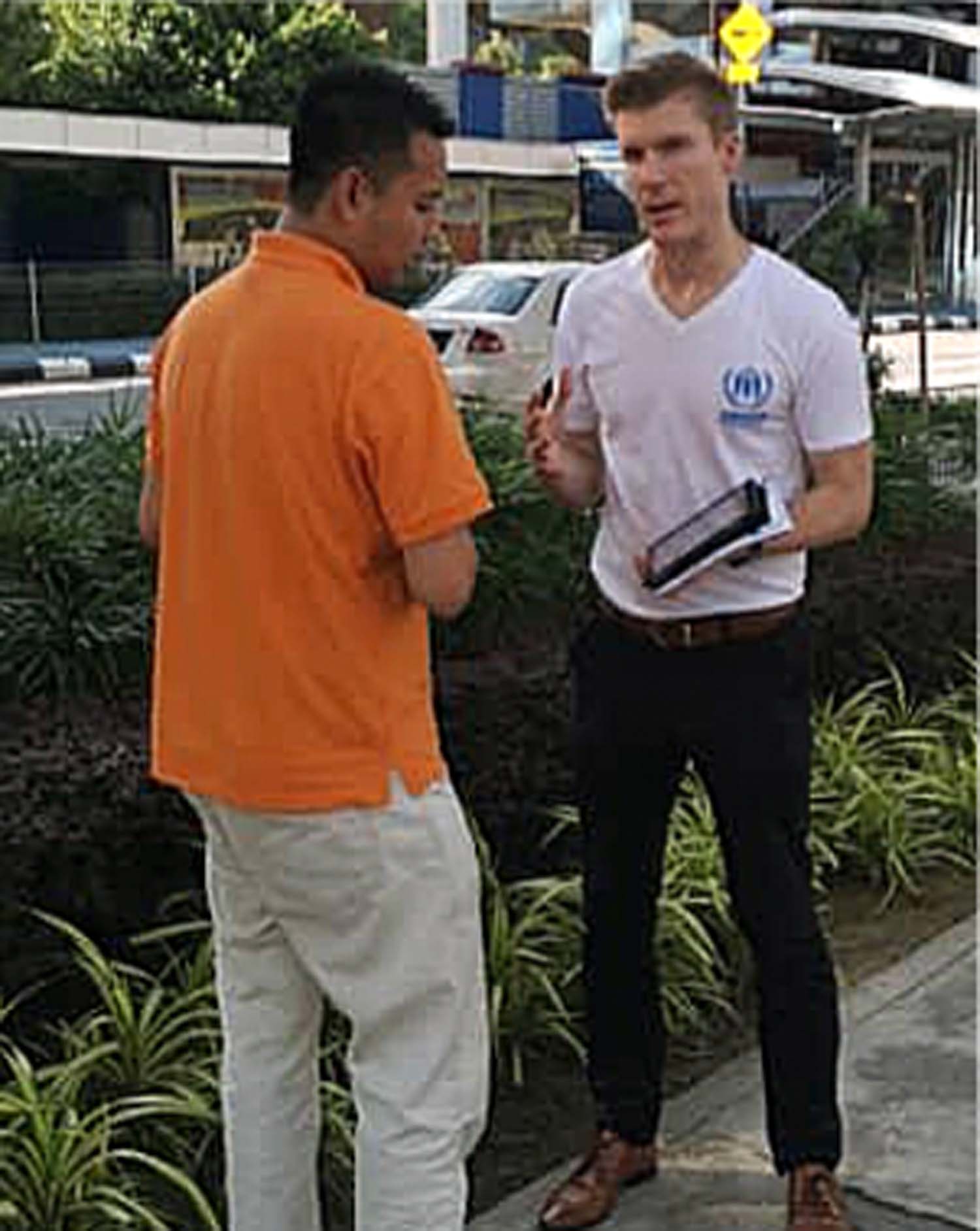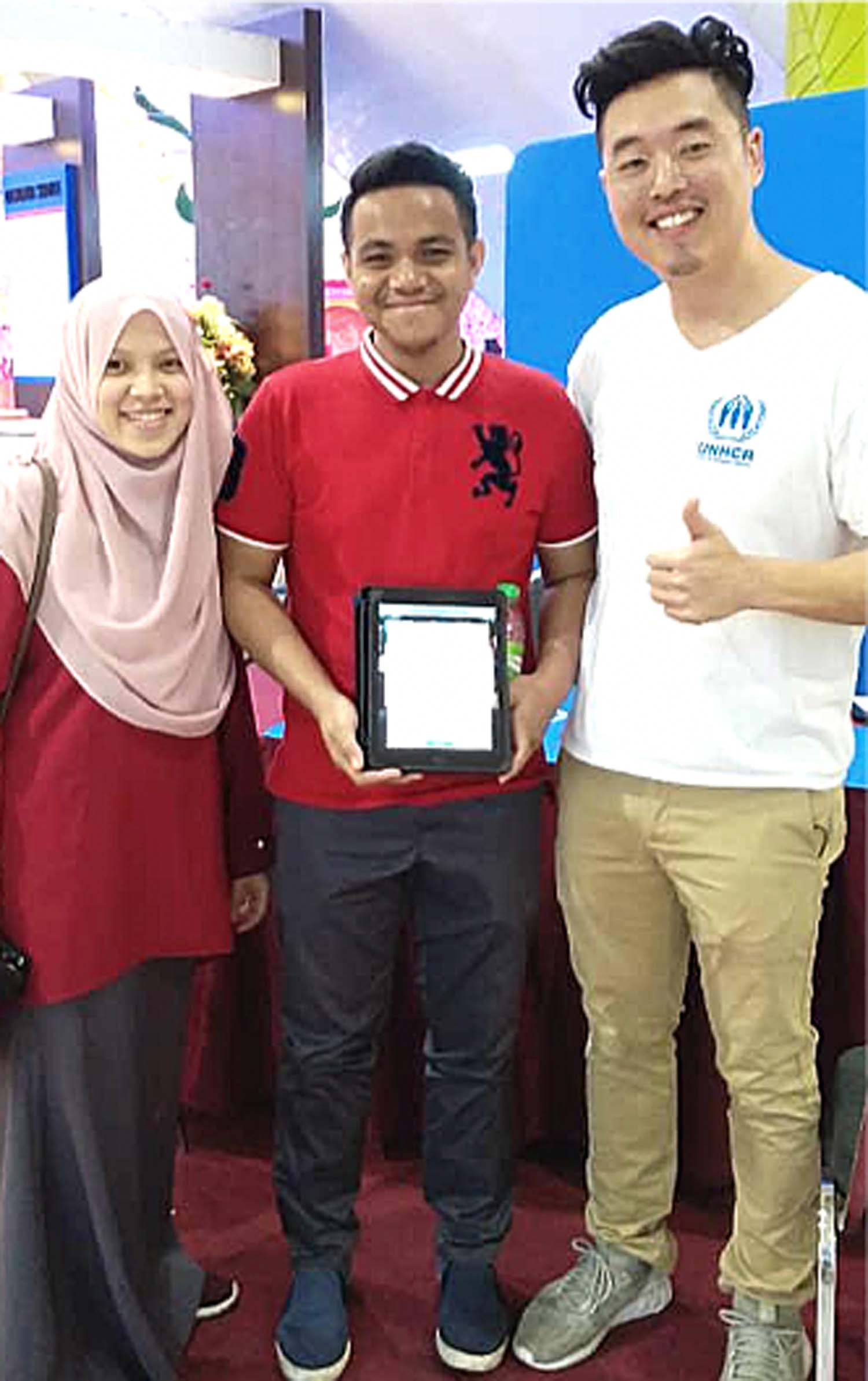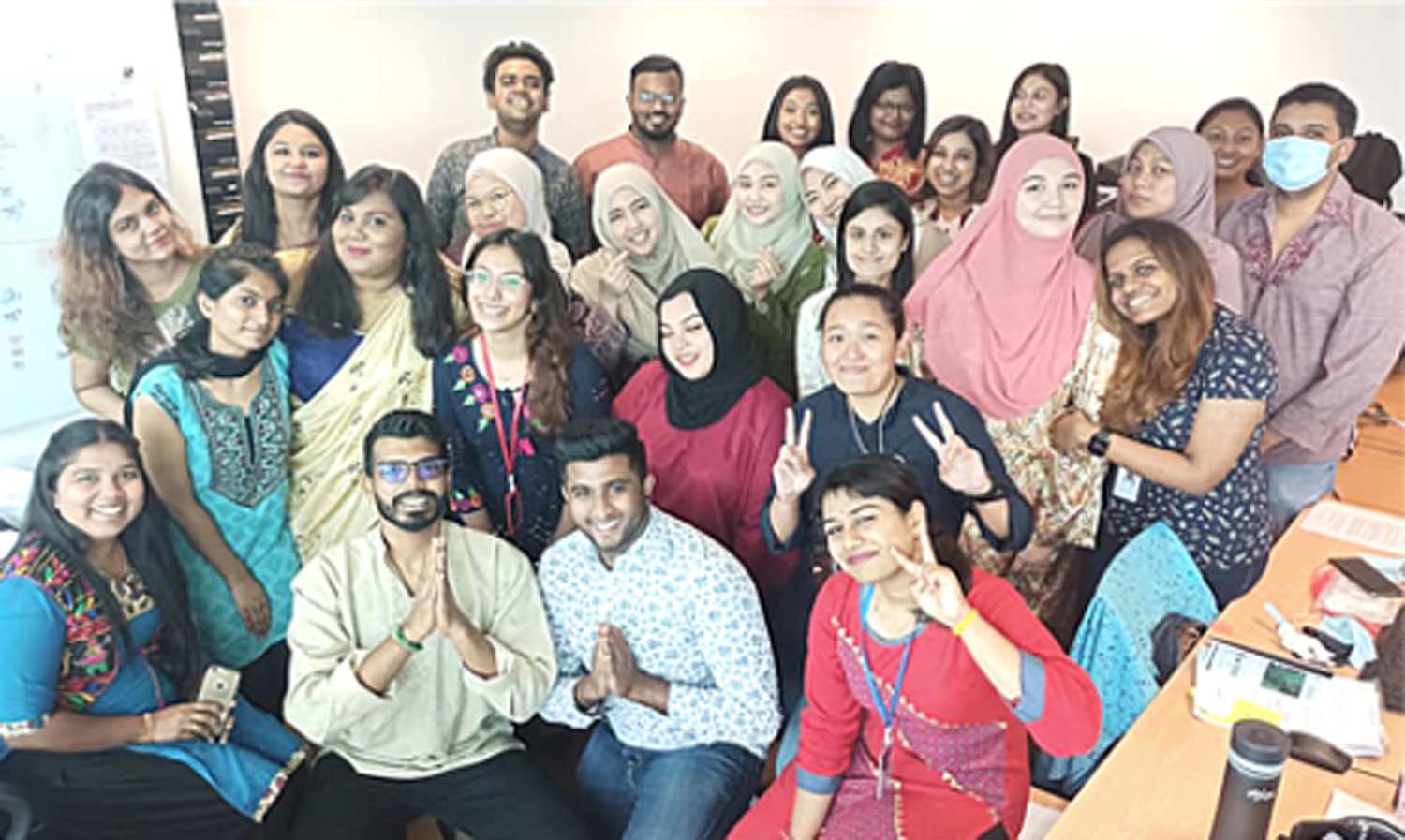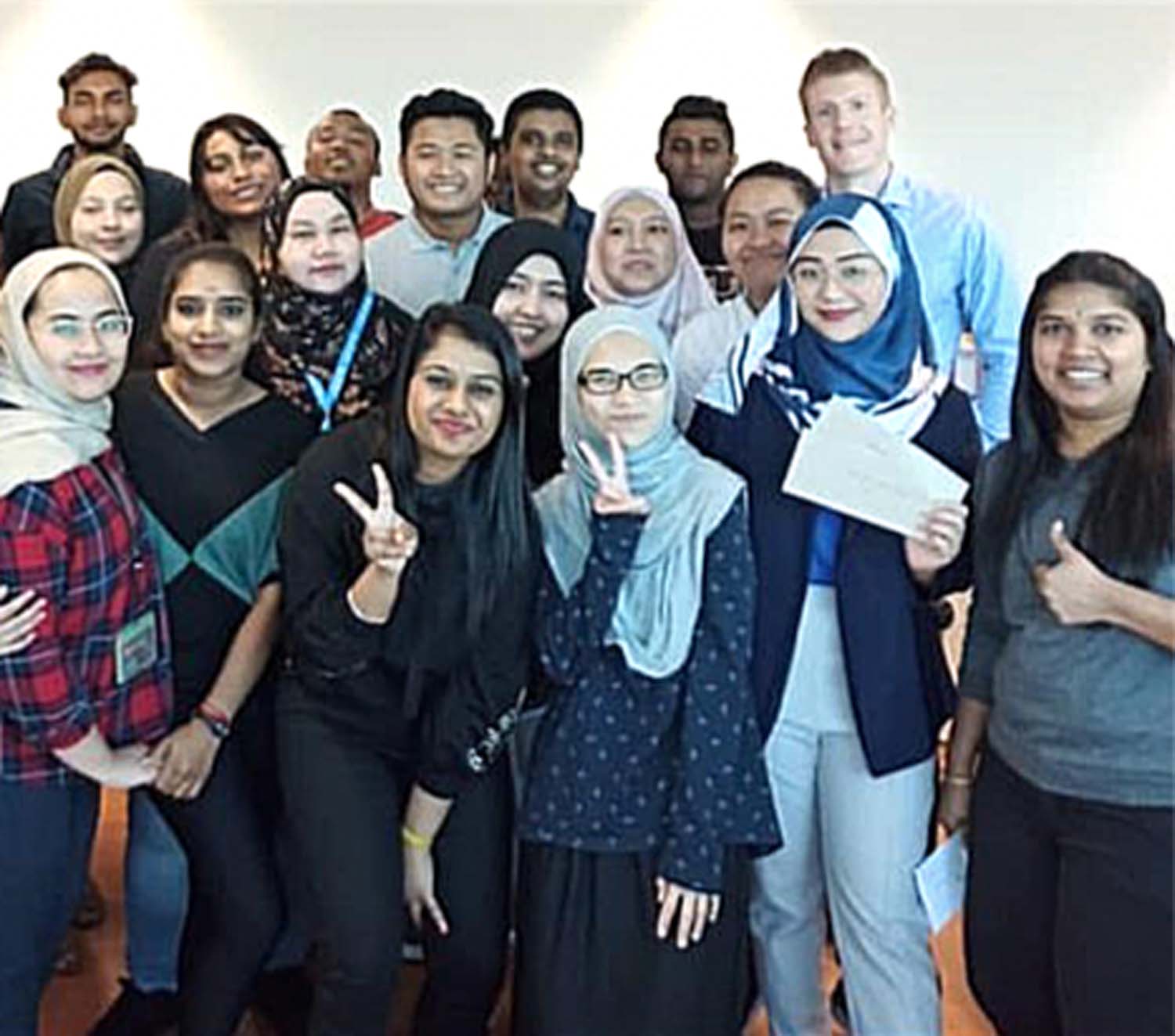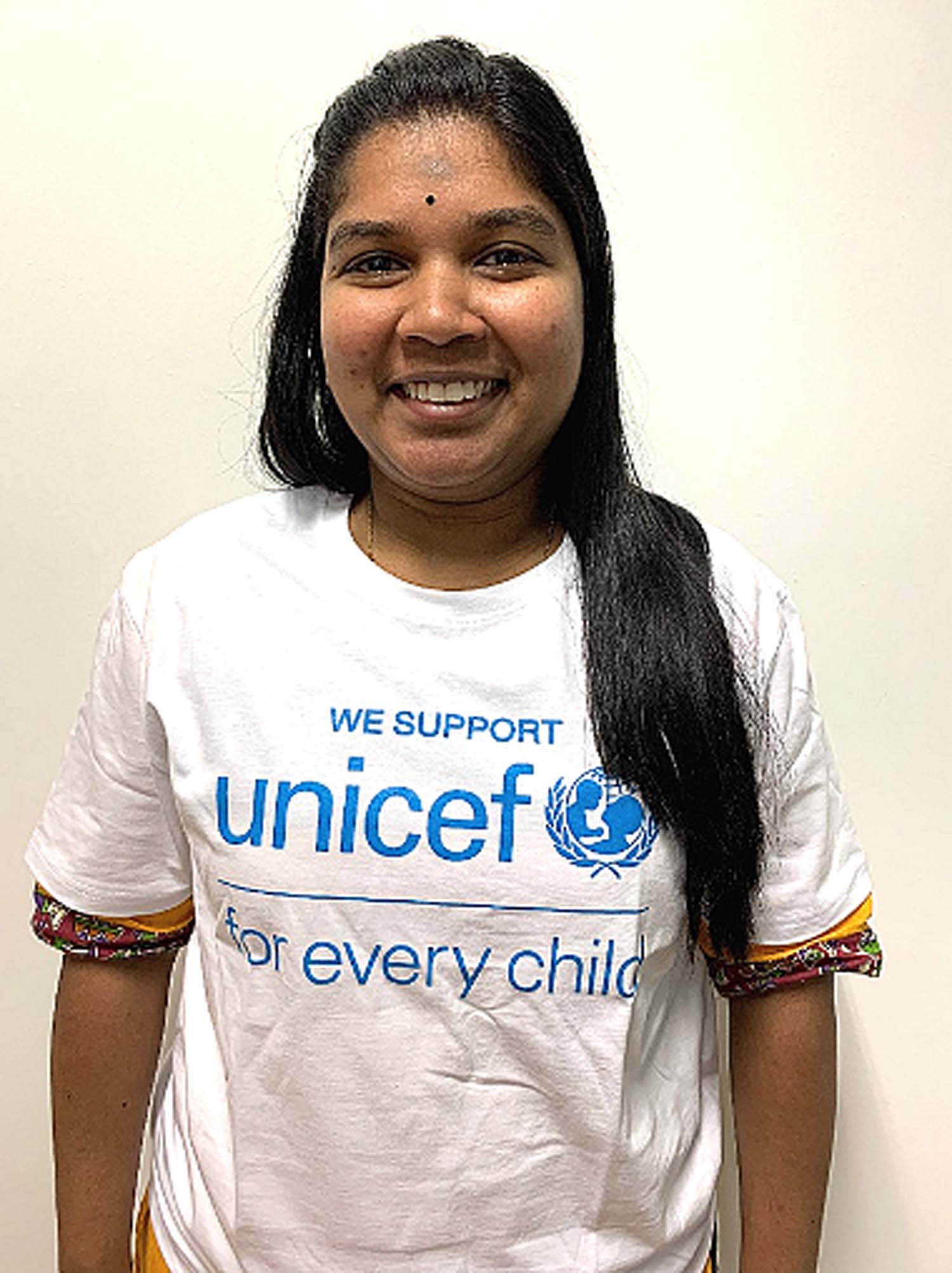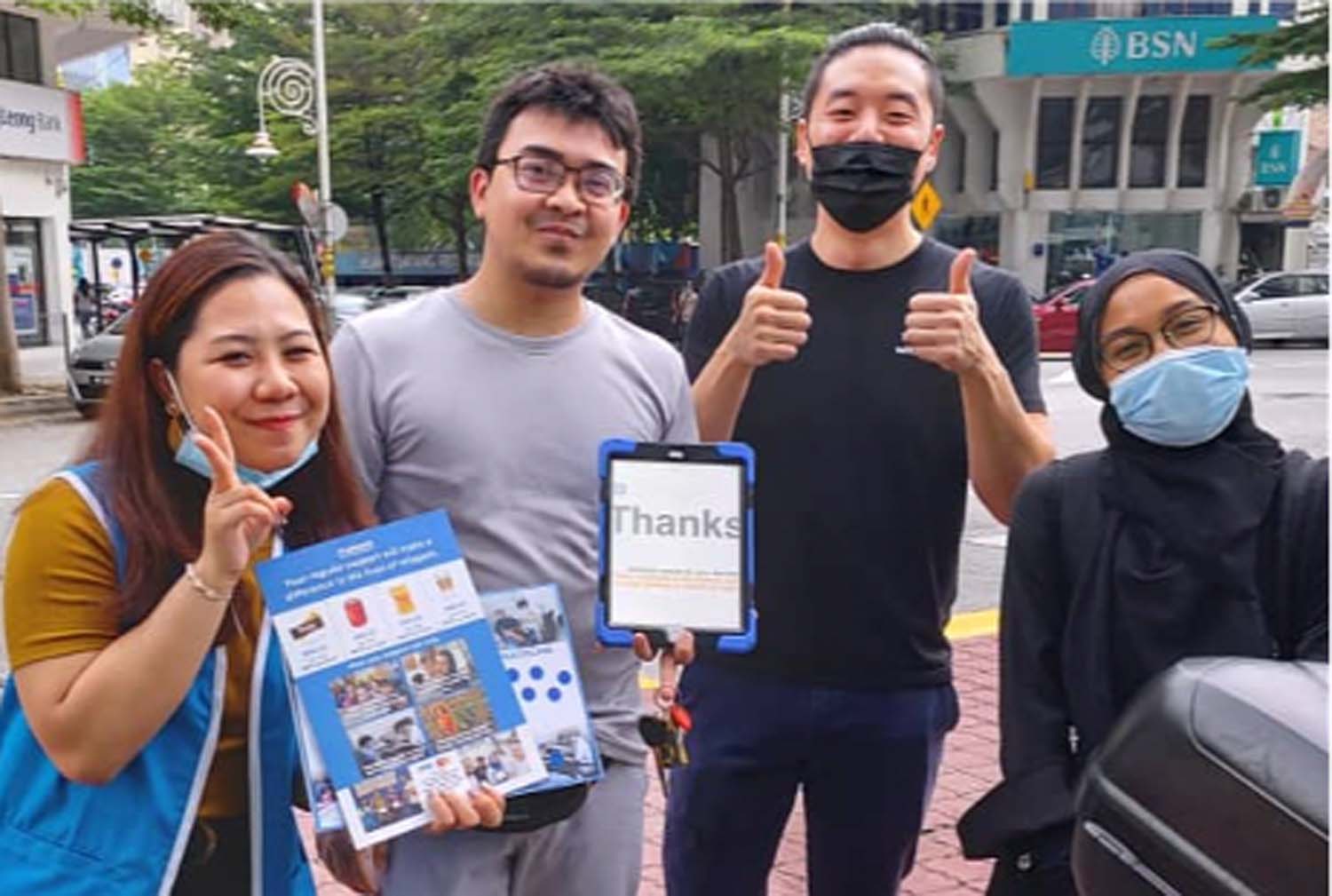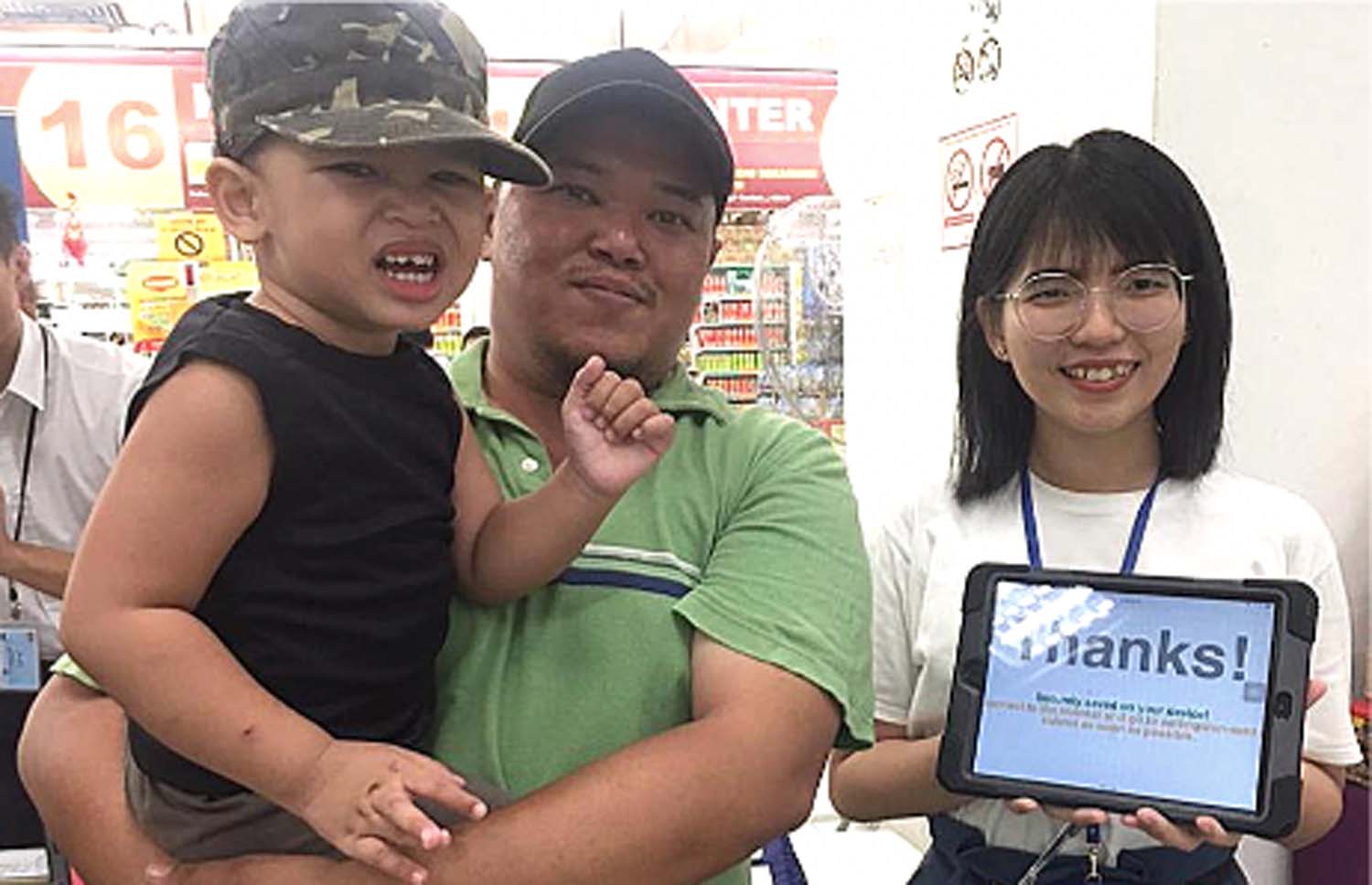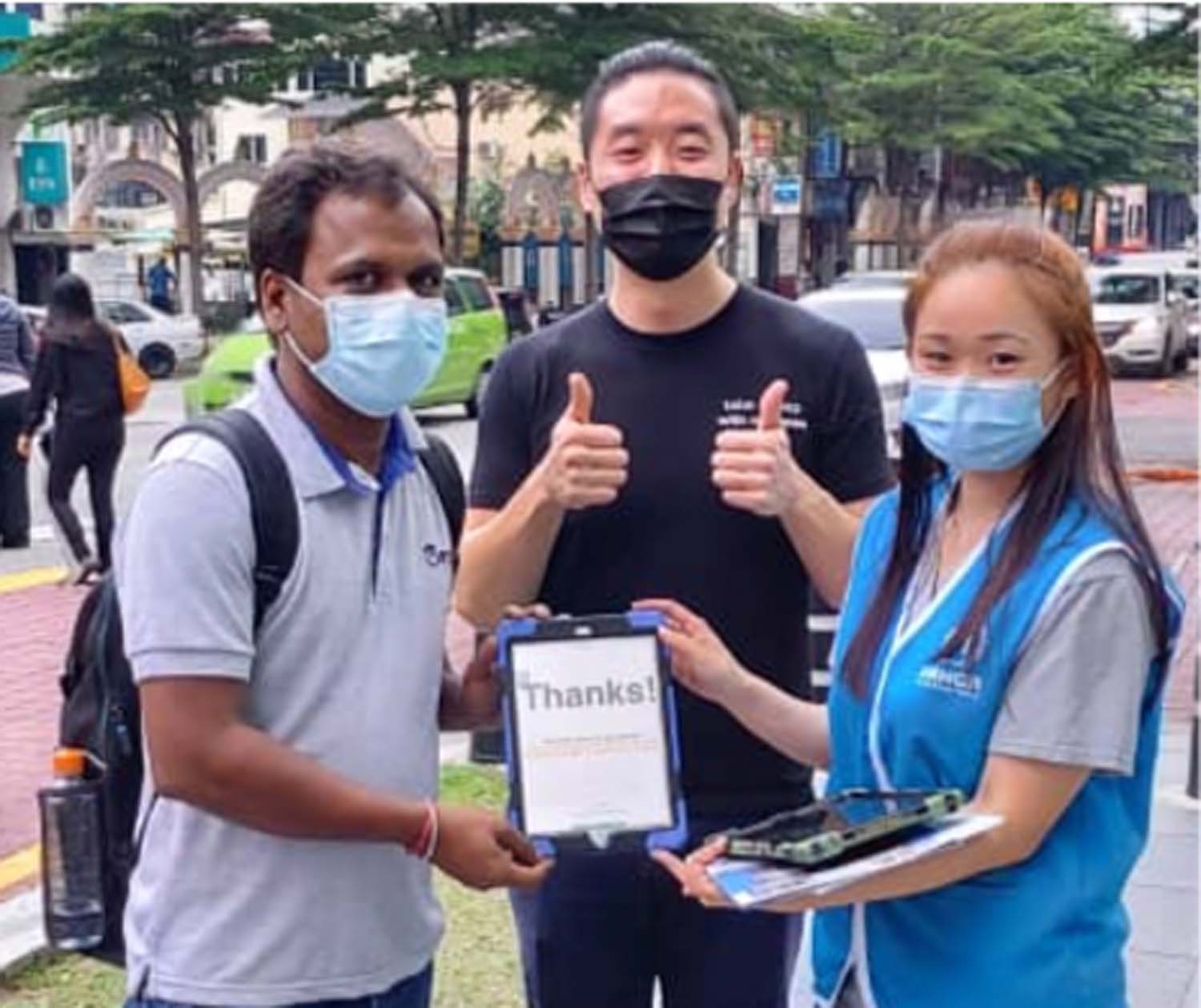 Let's keep inching up that bar just a little, every day too. There's a lot riding on us.
Thank you everyone for your part in this story of OmniRaise Malaysia so far.
Happy 2nd year anniversary everyone – we're so proud of what you've all achieved.